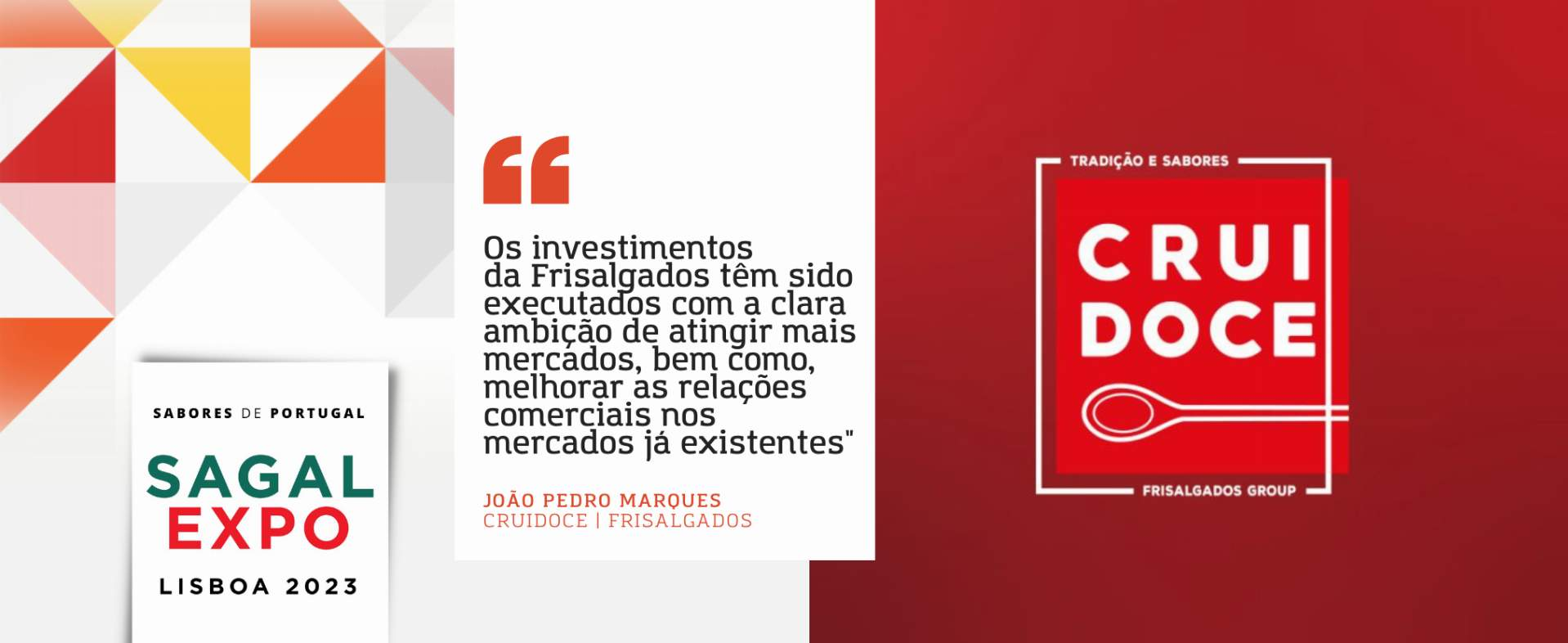 Cruidoce: "Frisalgados' investments have been made with the clear ambition of reaching more markets, as well as improving commercial relationships in existing markets".
Frisalgados, owner of the brand Cruidoce, develops activity in the production and distribution of frozen pastry and bakery products. It is the most recent confirmation in the second edition of SAGALEXPO - Sabores de Portugal. The company aims to strengthen its international expansion. "The investments of Frisalgados have been executed with the clear ambition to reach more markets, as well as, to improve the commercial relations in the already existing markets", said João Pedro Marques, from Frisalgados.
Read the full interview in the next edition of VEJA Portugal magazine!