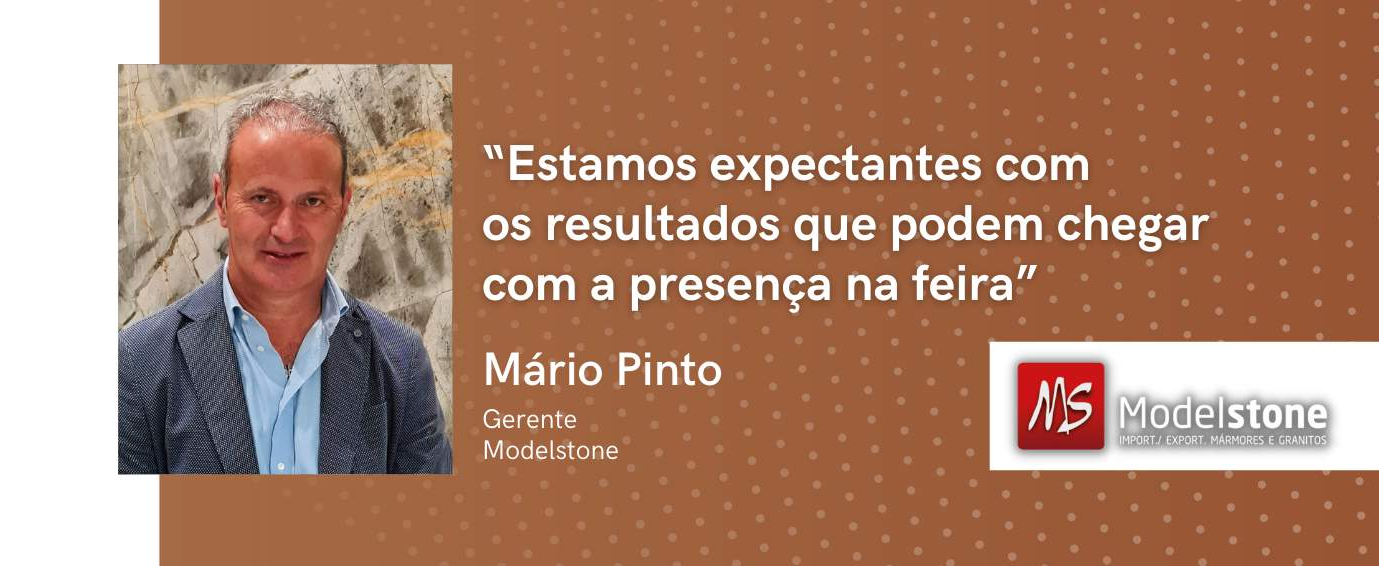 Modelstone: "We are looking forward to the results that can come with our presence at the fair".
Modelstone is dedicated to the processing and sale of domestic and imported natural stones. With a new bet on the core of the business - sintered slabs - the company debuts at Stone to present this new segment. "This is the first time we will participate in the fair. We already had to be present on another occasion and now the right circumstances have come together," said manager Mário Pinto, revealing one of the actions promoted by the company during the exhibition. "We will have a showcooking action with a chef to present our brand of ceramic induction plates."
Modelstone has in its portfolio a wide variety of stones, namely "granites, quartzite and marble". These will also be present at the fair, the entrepreneur assured. "We have a wide variety of stone, but we will be at the fair with 12 different colors of stone."
Excitement for the event is high. "We are finalizing one or two other points. We are expectant about the results that can come with the presence at the fair. We want to make the company and also the brand known," he added.
Design de Exposalão