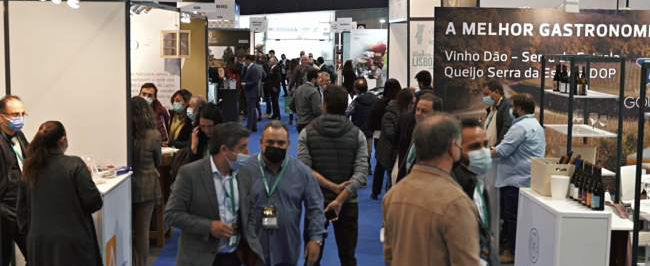 SAGALEXPO - Flavors of Portugal | From March 27th to 29th, at FIL, in Lisbon
The biggest event directed to the exportation of Portuguese products is back and brings to Lisbon about 1000 international visitors, coming from more than 90 countries.
Over the past few months, the organization has contacted more than 26,000 business agents in the foreign market, namely 14,500 companies from Spanish and English speaking countries; 8,500 companies from French speaking countries, and 3,000 companies from Portuguese speaking countries (including Diaspora).
The second edition of SAGALEXPO - Sabores de Portugal counts on the participation of over 300 Portuguese companies, with a 40% increase in new exhibitors.
This is an essential opportunity for national products to reach the four corners of the world. SAGALEXPO is the largest international business meeting, allowing hundreds of national companies to strengthen and increase their export activity.
"In this second edition, we managed to achieve all the goals we had outlined. We are one month away from the event and the numbers we presented are very encouraging and give us proof of the importance of the event," said José Frazão, CEO of Exposalão and promoter of the event.
SAGALEXPO - Sabores de Portugal is the biggest international showcase for Portuguese products and brands. Taste, tradition, recognition and innovation are the axes of the new edition of the fair that takes place from March 27 to 29, at FIL, in Lisbon.