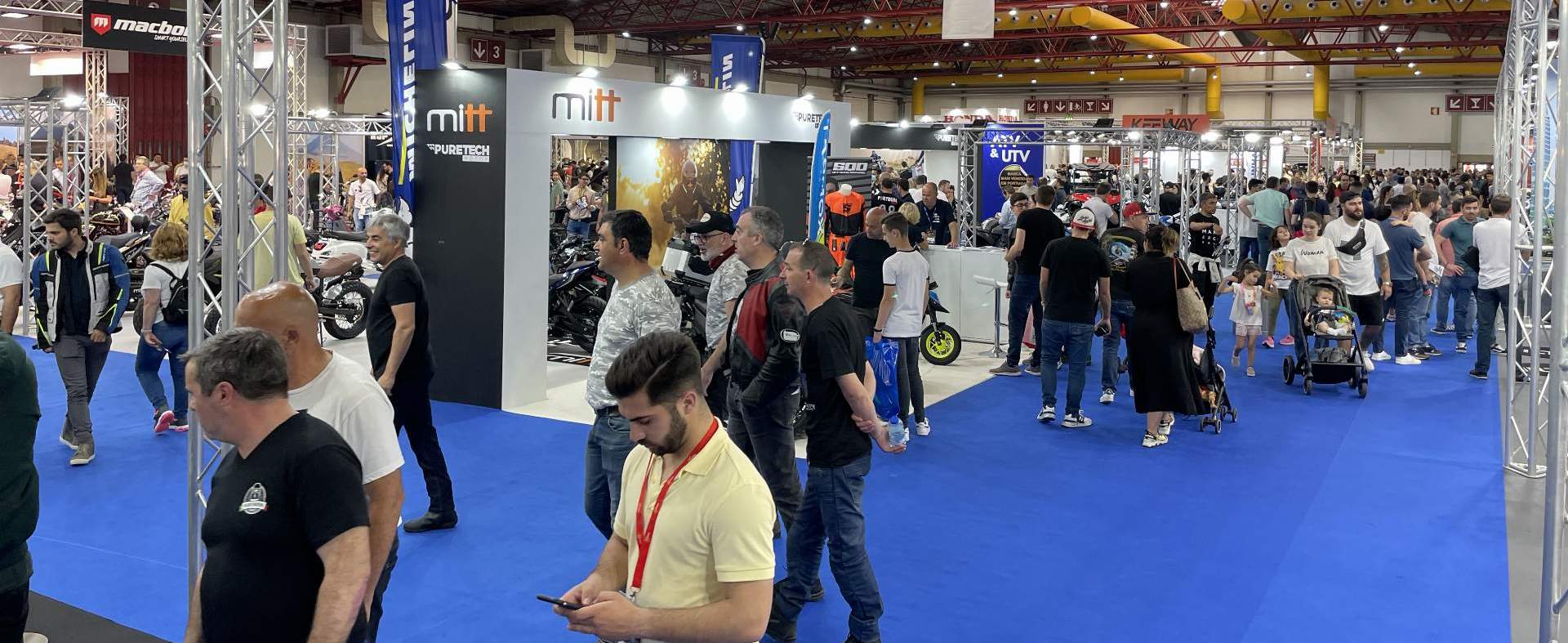 "We exceeded all expectations": 25th edition of EXPOMOTO sets a record with 80 thousand visitors
National show directed to the two-wheeled universe conquered a historical number of visitors. The organization is preparing a new event in 2023.
---
EXPOMOTO reached a new milestone - 80 thousand visitors. The fair that gathered more than 90% of the brands represented in Portugal surprised everyone.
"We exceeded all the expectations we had. Over the four days of the event more than 80,000 visitors passed through with a weekend to sell out the number of tickets", confirmed the promoter of the event, José Frazão, CEO of Exposalão.
The feeling of duty fulfilled is also shared by the exhibiting companies, which were able to resume direct contact with customers and present to the general public of two-wheelers, the latest innovations.
"The success of this fair is also due to the adhesion of brands present in Portugal and also those who are settling in our country. I would like to thank all exhibitors for their trust and commitment", underlined José Frazão.
The proposed activities conquered the visitors, who responded positively to all the challenges set by the brands and had the opportunity to witness the potentialities of the motorcycles that have recently arrived in the market, as well as other actions promoted by the exhibiting companies.
The success achieved in the recent visit to the North of the country opened the doors to a new edition of EXPOMOTO, which is already scheduled for 2024 in Porto.
"We are working on the possibility of organizing it in Lisbon in 2023, holding one year in Porto and another in Lisbon. We will give more news during the next weeks", said Exposalão's CEO.
The 25th edition of EXPOMOTO brought together about 150 exhibiting brands, representing about 90% of the companies with presence in the market. The electric component garnered a lot of attention and demonstrates a new consumption trend and a change in interest on the part of motorcyclists.
Four years after the last edition, EXPOMOTO is once again affirming itself as the sector's reference event, becoming an essential showcase for companies with expression in the sector to make their proposals known.
Design de Exposalão