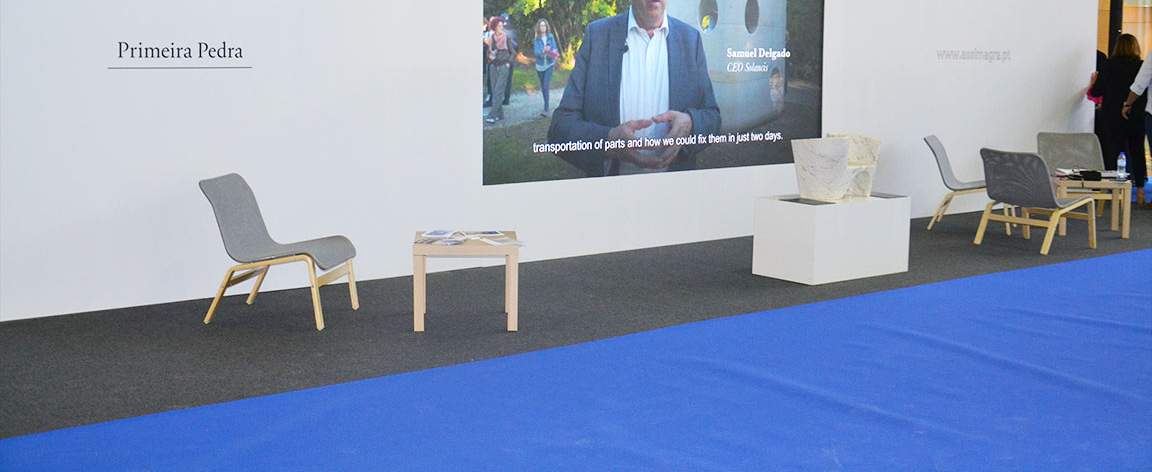 Good environmental practices: Exposalão follows international trend and reuses carpets for events
A reference company in the organization of professional fairs takes on concerns with the environment.

---
Exposalão organizes about 10 exhibitions a year and in each new event it works hard to respond to the challenges launched by the European Union regarding the environment. To this end, the carpeting that serves the various event venues has been reused.
"We started taking care of the reuse of our carpets - about four thousand meters - doing cleaning and vacuuming for other fairs. I dare say that in the past we used and threw them away. In the present, we are capable, after the first use, of doing two or three more. Environmental issues make us have this concern. It is a way for us to contribute effortlessly", underlined José Frazão, Exposalão's CEO.
Besides rethinking the use of the carpet that covers the floors of the fairs, the company located in Batalha, Leiria, makes sure that it is given a second life. "Later on it is offered to companies that transform and make packaging among other materials. It is usually used for wrapping heavy materials," said the businessman.
When asked about the possible reaction of visitors to the decision of the reference company in organizing professional exhibitions, José Frazão has no doubts that there is greater tolerance in matters concerning the environment.
"People accept that carpeting is not so new. In the past, it would be an issue. Not anymore today. Mentalities have changed. In the same way that you take advantage of glass bottles, with carpeting there's no longer an issue."
In the coming months, Exposalão will organize the fairs, Expomoto, Stone, Decor Hotel, Expoalimenta, Expocarne, Moldplas, 3D Additive Expo, i4.0 Expo and Subcontracting.