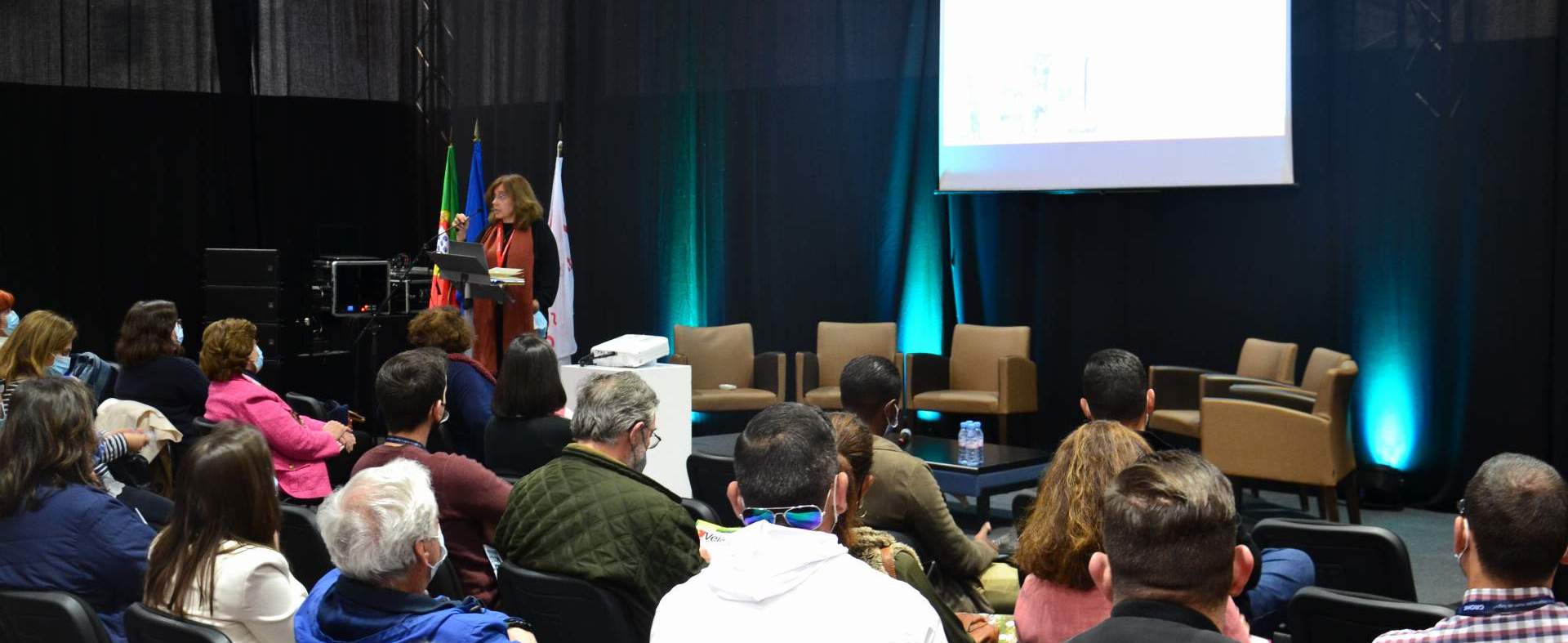 Debate on the future of urban trees brings together professionals from the sector at 'Expojardim & Urban Garden
Initiative counted with the responsible for the Lisbon City Hall and the Agronomy Superior Institute leading the lectures. Importance of green areas in the cities and maintenance of trees among the main topics of discussion.

---
The Seminar 'Urban Arboriculture: Urban trees, where are we heading' was one of the first initiatives of the new edition of 'Expojardim & Urban Garden', which runs until April 9, at FIL, in Lisbon. The action brought together several professionals in the sector.
The discussion was opened by Engineer Ana Júlia Francisco, of the Lisbon City Hall, from the Núcleo de Arvoredo, who presented some of the constraints caused by the scarcity of green areas in the capital.
"In recent years, we've been having problems with climate change. We are finding that things are happening to the organisms that we have in our green spaces. Things that were unusual a few years ago. The trend is getting worse.
The professional also revealed how the existence of green areas can help combat heat waves, which are already being critically felt in the heart of Lisbon. "The importance of afforestation in a city is important to reduce heat waves and renew air quality."
"You need a bigger and bigger green area. The bigger the trees integrated into green structures the better. Difficulty in inserting large trees in urban areas. There is always an eternal conflict between where people live and trees," he added, setting the tone for the presentation of the second speaker.
Engineer Ana Paula Ramos, from the Veríssimo de Almeida Plant Pathology Laboratory, of the Instituto Superior de Agronomia, of the University of Lisbon, spoke about the risks associated with trees in the middle of the city, presenting some solutions to mitigate them.
"We are not able to eliminate all trees that are dangerous to people, property and animals, but we must be able to detect 70/80% of trees that pose a danger. We can do this by implementing a tree-related disruption risk management plan."
The debate continued with the digital presence of Dr. Gerard Passola, Urban Arboriculture Consultant, Doctor Arbol, from Barcelona, who elevated the discussion by drawing attention to the constant actions detrimental to tree maintenance in cities.
"The natural tree forces us to respect its geometry. If we want greater benefits, we have to work with larger trees."
At the end of the session, those present were invited to ask questions, and there was a brief interaction between speakers and seminar participants.
View the gallery of the Seminar 'Urban Arboriculture: Urban trees, where are we heading':
Cópia de Design sem nome de Exposalão