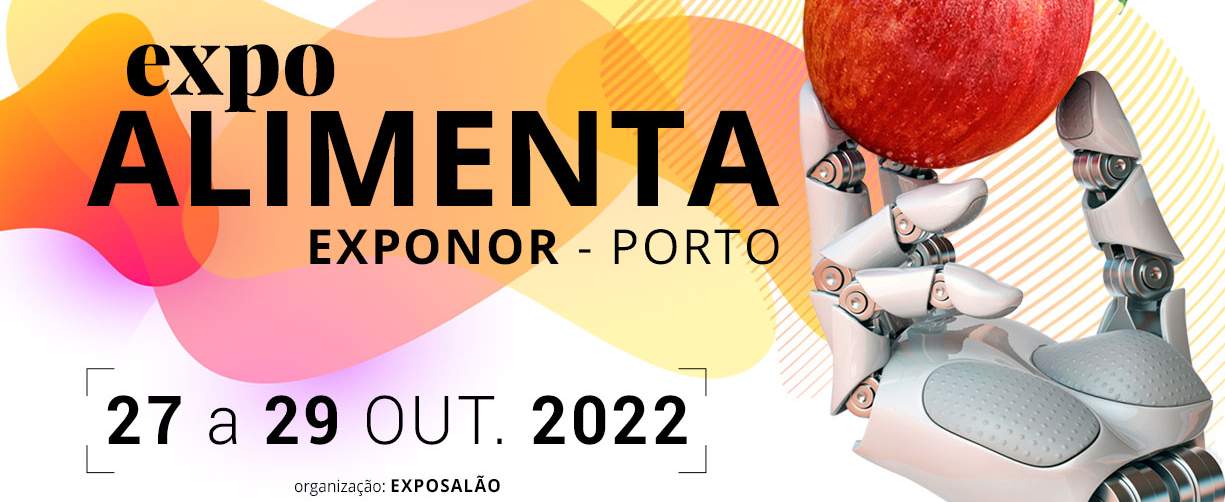 EXPOALIMENTA gathers the 'nata' of the Portuguese food sector in the North of the country
Fair directed to the agro-food industry takes place between October 27th and 29th at Exponor.

---
The food sector will gather in Exponor, in Matosinhos, in the next major event directed to the industry that has a date scheduled for October 27, 28 and 29. EXPOALIMENTA gathers in a single space several professionals and companies of great national prestige. The aim is to exchange contacts and make business deals and close partnerships.
Being a professional food fair, visitors will have at their disposal a wide range of machinery, equipment and products for preparing, conditioning, packing and processing up to food and beverages. The range of exhibitors includes manufacturers as well as distributors and machine representatives.
The high adherence verified over the past three months meets the expectations of the organization, which aims to allocate the various companies in the sector by the nearly 10 thousand m2 of the Pavilion, where the event will take place.
EXPOALIMENTA is a space with diverse solutions for different types of the sector, and is open to all food industry professionals, including central purchasing offices, supermarkets, distributors, the Diaspora, importers, and hotel and restaurant managers (Horeca channel).
This is an event with unique characteristics, standing out as an opportunity to contact a large number of professionals in a short period of time, thus decreasing the cost per contact.
EXPOCARNE takes place simultaneously with EXPOALIMENTA, reinforcing its focus on equipment and machinery for preparing, processing and packing products. The visitor profile is for butchers, slaughterhouses and other professionals in the meat sector.
Alongside the event, which is an important vehicle for business promotion, companies are invited to organize and promote presentations, workshops, conferences, and seminars, as well as other industry players such as organizations and associations.
The contest makes it possible for other companies to participate through sponsorship or other types of advertising.
The official magazine of the event VEJA Portugal is a privileged space for exhibiting companies to make known their objectives and also the proposals that will be highlighted during the exhibition.
EXPOALIMENTA and EXPOCARNE will take place between October 27 and 29, 2022. The fair opens at 10 am and continues until 7 pm.
Simultaneously, DECORHOTEL, Portugal's largest trade show in the hospitality sector, will be taking place in another Pavilion, and its attendance has been massive.