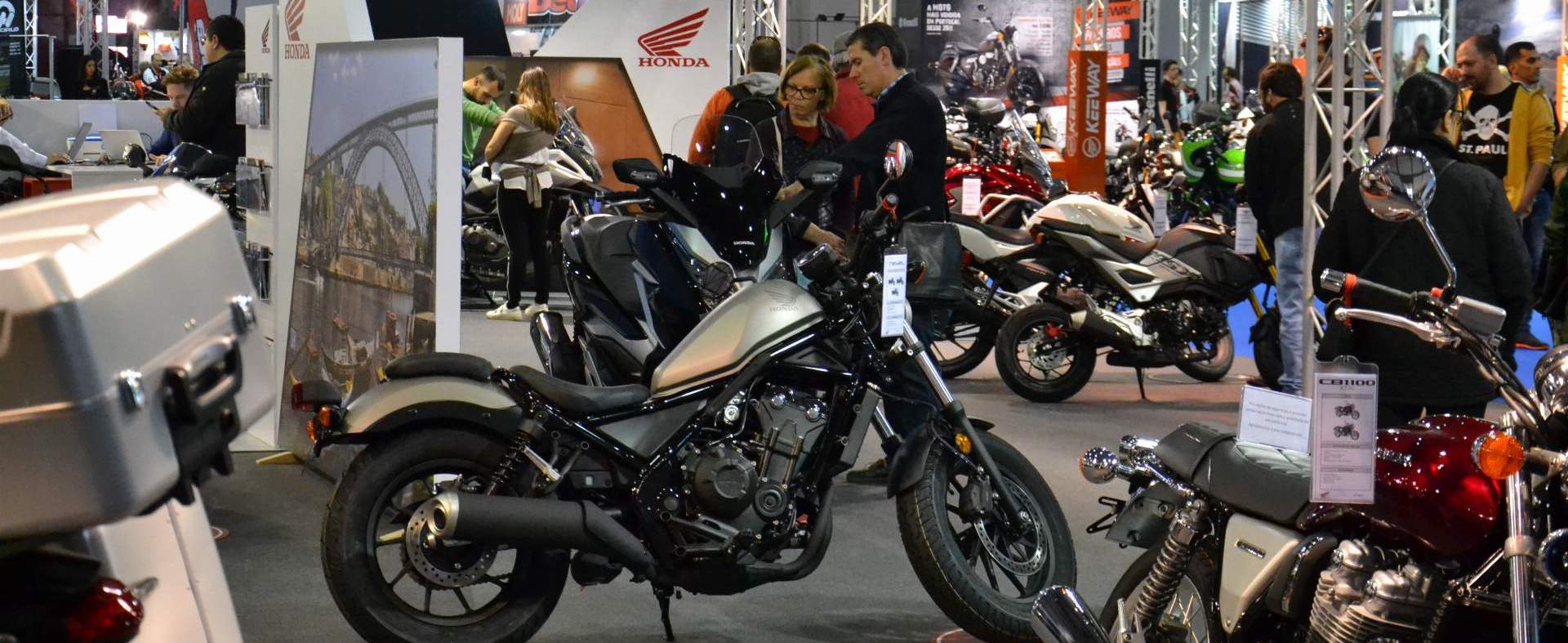 EXPOMOTO kicks off next week with the presence of major brands in the market
The national salon of the world of two wheels gathers at Exponor, in Porto, the main prestigious brands. The event will take place on May 5, 6, 7 and 8.

---
Preparations for the 25th edition of EXPOMOTO, to be held on May 5, 6, 7 and 8, at Exponor, in Porto, are already in full swing. The adhesion to this new year has proven to be massive with the confirmation of about 150 exhibiting brands, which are currently working on the stand and respective programming to welcome the thousands of visitors expected.
The great novelties that have just arrived on the market promise to make a furor in the national salon directed to the world of two wheels. Visitors will be able to test the models and equipment that are shaking the sector.
The electric component gains a new look in this new edition of the fair. The exhibiting brands with equipment of this new lineage are already causing a sensation among motorcycle enthusiasts and responding positively to the challenges unleashed by climate change.
The new edition of EXPOMOTO is doubly special. In addition to the return to the events, after four years of absence - the last exhibition took place in 2018 - the show celebrates three decades of existence this year. An important milestone that reinforces the notoriety and importance of this event for the sector.
"It is a special occasion because in this edition we will mark two important moments. This is a longed-for return by exhibitors and also by visitors, who like to test the equipment and see them up close, and the celebration of the 25 EXPOMOTO editions. A number that reflects the continued commitment of the organization in the event and the confidence of the exhibiting brands, which continue to join in force and choose EXPOMOTO as the ideal space to present their news," said the organization.
You can check out the complete list of exhibitors here.
Tickets for access to EXPOMOTO are already available for sale, through Ticketline or at the usual places. Each ticket costs six euros.