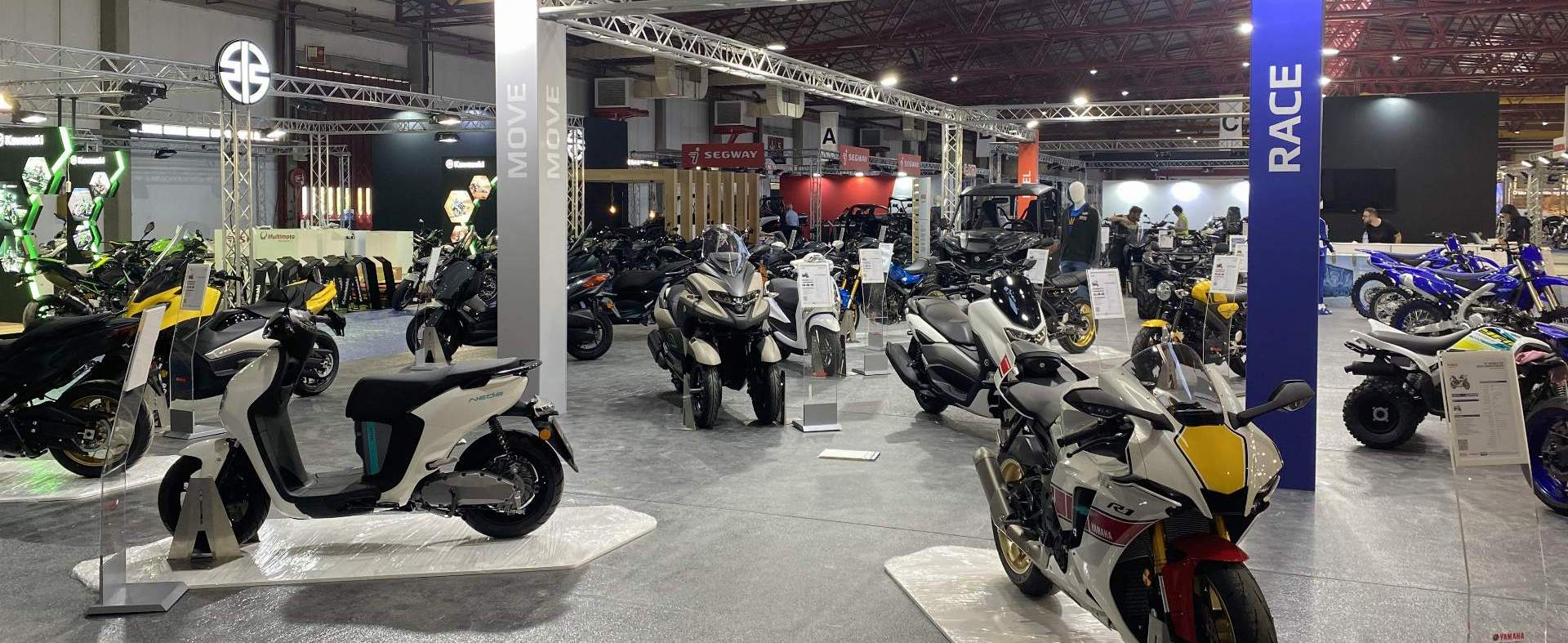 Expomoto: More than 70 thousand visitors expected in the largest national two-wheel exhibition
The show takes place between May 5 and 8 at Exponor, in Porto. Exhibiting brands finalize details for grand opening.
---
Preparations for the grand opening of Expomoto 2022 have entered the countdown. The major brands in the sector are finalizing the details of their spaces, where they will present the latest innovations to visitors. More than 70 thousand entries are expected during the four days of the event, which takes place between May 5 and 8 at Exponor, in Porto.
Around 2,500 motorcycles are on display, with 96% of the most important brands in the two-wheel world being represented. This year, the electric component occupies a prominent place among the proposals, making up 20% more of the vehicles on display.
Tickets for the event have been available for sale for several weeks and demand has been increasing day by day. "About 5,000 tickets have been sold through the digital platforms," reports the organization, which believes this first indicator as an omen of the massive adhesion expected in the coming days.
Four years after the last edition, Expomoto returns to the events with an imposing reinforcement of the brands and companies that make up the sector. This is the only national salon in this market segment, which demonstrates its expression and importance.
This year, Expomoto completes 25 editions. A special number for the organization, which throughout the last decades has always directed its bet on novelties and the presence of the brands most appreciated by visitors.
Everything is ready for the grand reopening of Expomoto, which will be on display until next May 8th at Exponor, in Porto.
More information about the tickets can be found at: https://ticketline.sapo.pt/eve...
Design de Exposalão