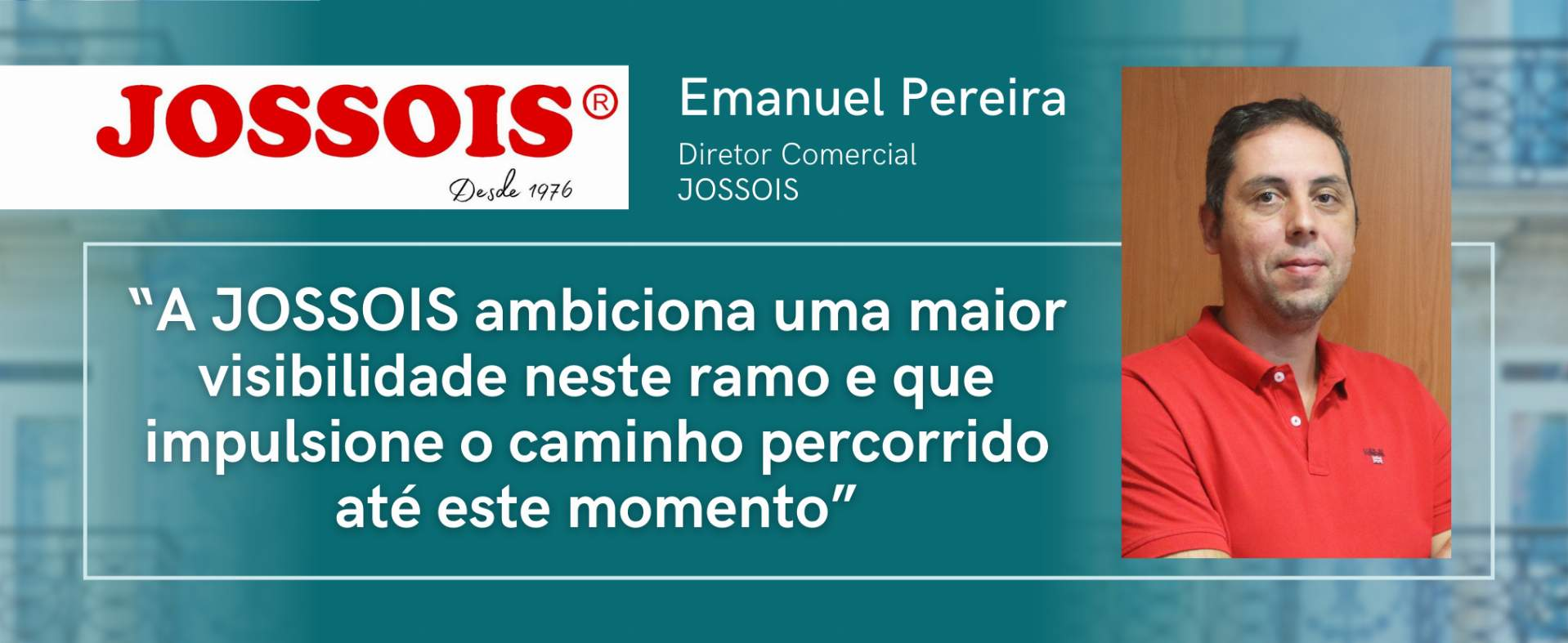 Jossois: "Our ambition is to achieve greater visibility in this branch and to boost the path traveled so far".
Jossois is a reference company in the parasol and umbrella manufacturing sector in Portugal with great emphasis in customization solutions and is now trying to cement its presence in the hotel sector. In an increasingly competitive market and with easier access to information, the possibility to be present in events with a focus aligned with the companies' objectives is an asset and a necessary effort for the brand expansion.
DECORHOTEL presents itself as an excellent opportunity that covers the essential players so that it can show the best it does, showing the solutions indicated for this highly relevant sector. JOSSOIS aspires that this participation in the event gives it greater visibility in this branch and boosts the path taken until this moment.

The consumer is increasingly demanding with the products they buy and, as such, JOSSOIS presents parasols with excellent quality, sophisticated design and consumer-oriented technology. The growing environmental concern felt in society is a constant thought with an increasing weight in the choice of our raw materials. This continuous bet in parasols that meet the needs of various consumers is one of the major premises of the company. JOSSOIS intends to consolidate its brand and become a reference in the hospitality market keeping the values by which it is governed since always: quality, excellence, design and innovation combined with its differentiated after-sales service in the market. The company aims to increase its consumer awareness, fostering professional relationships with hotel units, architects, designers and decorators, made possible by being present at an event of this scale.
JOSSOIS was present for the first time in DECORHOTEL 2021 and the feedback is very positive. There was a great acceptance of our products by the public, indicating that the bet in this branch is more relevant than ever. The possibility of networking at this event was crucial to understand the existing needs in the market and the understanding and search for meaningful products to consumers, became clearer and more objective.
Emanuel Pereira, Commercial Director at Jossois