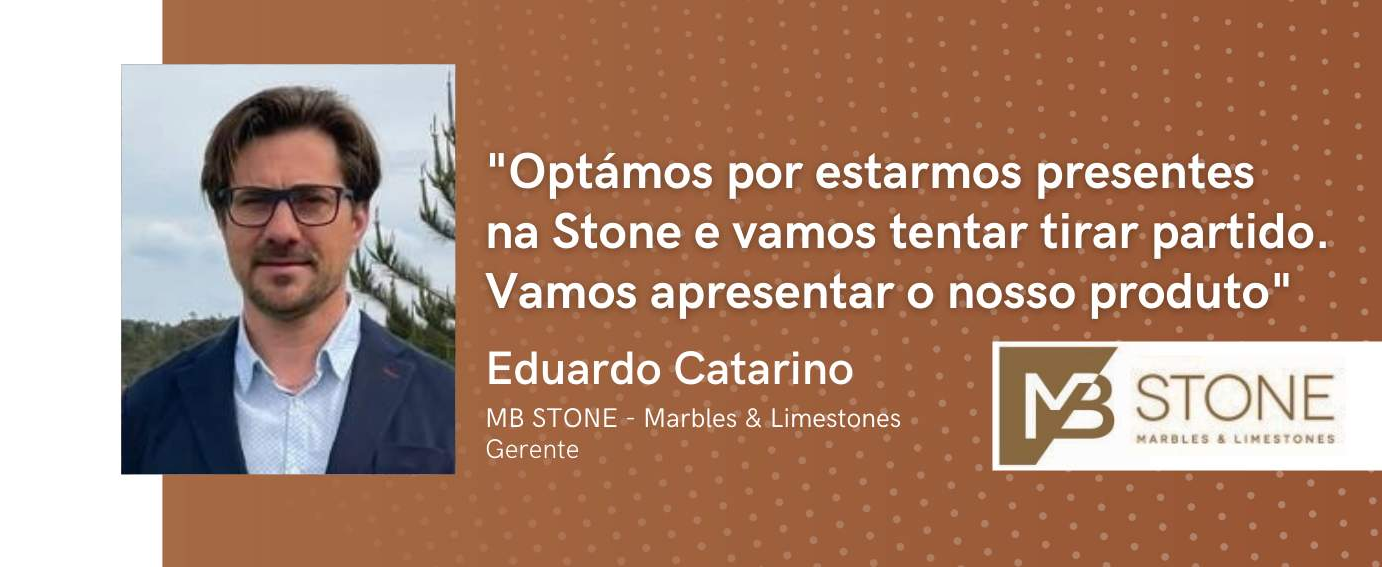 MB Stone: "We have chosen to be present at Stone and we will try to take advantage of it. We will present our product".
Present in the world of natural stone for over a decade, MB Stone - Marbles & Limestones seeks to respond to each project in the most appropriate way taking into account the needs. From its vast catalog, MB Stone - Marbles & Limestones has several types of marbles and limestones of the finest quality, which will be presented in the next edition of STONE, says the company's manager Eduardo Catarino.
What are the benefits of MB Stone's participation at STONE?
We were not expecting to do STONE, but we were challenged by the organization and decided to attend. We have been doing the fair for several years, we are almost part of the furniture, as they say. So we chose to be present at STONE and we are going to try to take advantage of it. We are going to present our product and reach further.
What will be the company's big bet for the fair?
We will have the product, in this case the stone, on display. I still can't tell you exactly what will be on display because we are working on participating in STONE internally. Certainly there will be a lot of what is our catalog and our offer. We want to show what we do best.
This year the event organizers are working hard to bring in international buyers from strategic markets. Are there any that are particularly interesting for MB Stone?
I think it's a great opportunity. It is very interesting. All the markets interest us. Some we already work with, like the French market. I can tell you that the amount of revenue from foreign sales already has a considerable weight in our invoicing, so it is very important.
What is MB Stone's best selling stone today?
We sell more limestone. It is the stone we work with the most and also the one we sell the most. Then marble also has a lot of sales, but more limestone.
The last two years have brought several challenges to the industry. What is your assessment of the recent period?
We are increasing the national market share. There was some loss in terms of exports, but on the other hand we managed to make a recovery in the national context.
Are there any projects MB Stone is currently working on?
We have a major project underway which is the requalification of the center of Aveiro. It is a work of reference. For our company it has a very important weight, because it represents one third of our annual turnover.