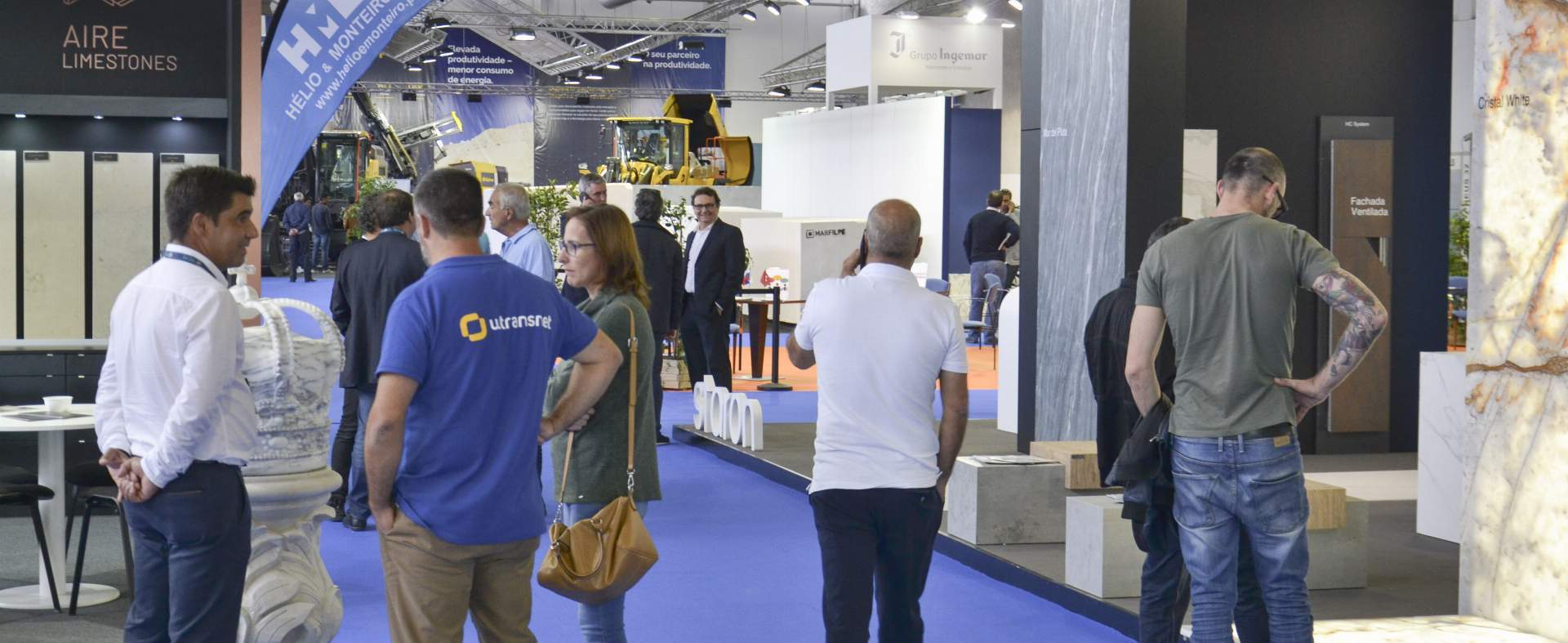 New edition of 'Stone' kicks off June 1st with a flood of prestigious companies from the sector
In addition to the exhibition, ASSIMAGRA and Associação Cluster Portugal Mineral Resources are proposing initiatives to discuss the sector's current challenges and outlook for the future.
---
The new edition of Stone takes place from 1 to 4 June at the Exposalão Exhibition Center in Batalha, and the expectations of the exhibiting companies are very high. Over the past few weeks, professionals from the sector present with their businesses in the exhibition have revealed their goals for the fair.
In addition to the variety of companies and proposals that will be in focus, Stone with a diversified program during the course of the event.
The first day (June 1st) is in charge of Assimagra, Stone's partner, which will inaugurate one of its actions - 'Chatting with the President' - at 10:30. The first guest is Raul Castro, Mayor of Batalha.
The following day (June 2nd), Assimagra presents a new guest in the same segment 'Talking with the President', at 10:30am. The guest is Jorge Vala, Mayor of Porto de Mós, where four relevant exploration areas are located.
The Portugal Mineral Resources Cluster Association presents the 'Global Stone Congress 2023 - Start Up' (hybrid event open to the public). The action starts at 3 pm and lasts for two hours. The Welcome Session will be hosted by Luís Martins (CRM), President of the Cluster, and Luís Lopes (EU), Member of the GSC International Organizing Committee.
The first seminar 'Digital Decade - Challenges for the Industry' will be chaired by Agostinho Silva from CEI and CRM.
The second seminar 'Green Pact - Challenges for the Industry' will be followed by the speaker António Silva Geologist (ASSIMAGRA - Portuguese Association of the Industry of Mineral Resources /CTCV - Technological Center of Ceramics and Glass).
The second session 'The New European Ecological Pact and the Challenges for Industry' will be chaired by Isabel Almeida, from ISCTE - Lisbon University Institute.
There will be two more sessions: 'Pitch Session - Digital Era' and 'Pitch Session - Green Deal'.
The program of the second day of Stone culminates with the launch of 'GSC 2023'. The presentation is in charge of Marta Peres, Executive Director of Cluster Portugal Mineral Resources and Secretary-General of the GSC. The event starts at 5 pm.
The third day of the event (June 3) will feature the 'Stone Challenge - National Entrepreneurship Competition'. The action is in charge of ASSIMAGRA - Mineral Resources of Portugal and will take place in the Exposalão Auditorium, at 14h30.
The contest invites young entrepreneurs to present their business ideas to entrepreneurs and investors, in order to find support to start or grow their business.
Stone' has about 100 exhibiting companies and more than 200 brands represented. This is the sector's reference fair and the ideal place for professionals to discuss the industry's current challenges and look to the future.
Check out the program HERE.