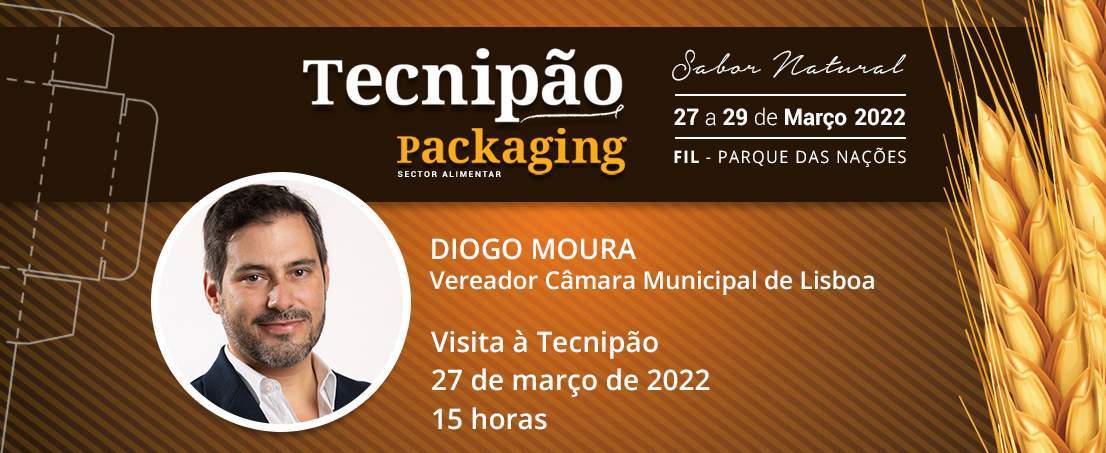 Lisbon City Councilman Diogo Moura confirms visit to TECNIPÃO
Executive Member of Lisbon's City Council will be present at the kick-off of the reference fair of the bakery and pastry sector on March 27, 2022 (Sunday), at FIL, in Lisbon.

---
Two days before its start, 'Tecnipão e Packaging' - Food Sector continues to add interest in the baking and pastry sector, but also in other entities. The organization of the fair confirms the presence of Councilman Diogo Moura of the Lisbon City Council.
The responsible for the Economy and Innovation folder will visit the exhibition on March 27, 2022 (Sunday), which, this year, takes place for the first time at the Lisbon International Fair. In addition to visiting the exhibitors, the member of Carlos Moedas' Executive will swear in the contest that aims to elect "Portugal's Best 'Folar' and 'Pão de Ló'".
The action promoted by the Association of Commerce and Industry of Bakery, Pastry and Similar (ACIP) aims to stimulate the improvement of the quality of the 'Folar and the Pão de Ló, intending to dignify and dynamize the sector.
'Tecnipão e Packaging' - Food Sector will take place between March 27th, 28th and 29th, at FIL, in Lisbon, and will gather the main industry players.