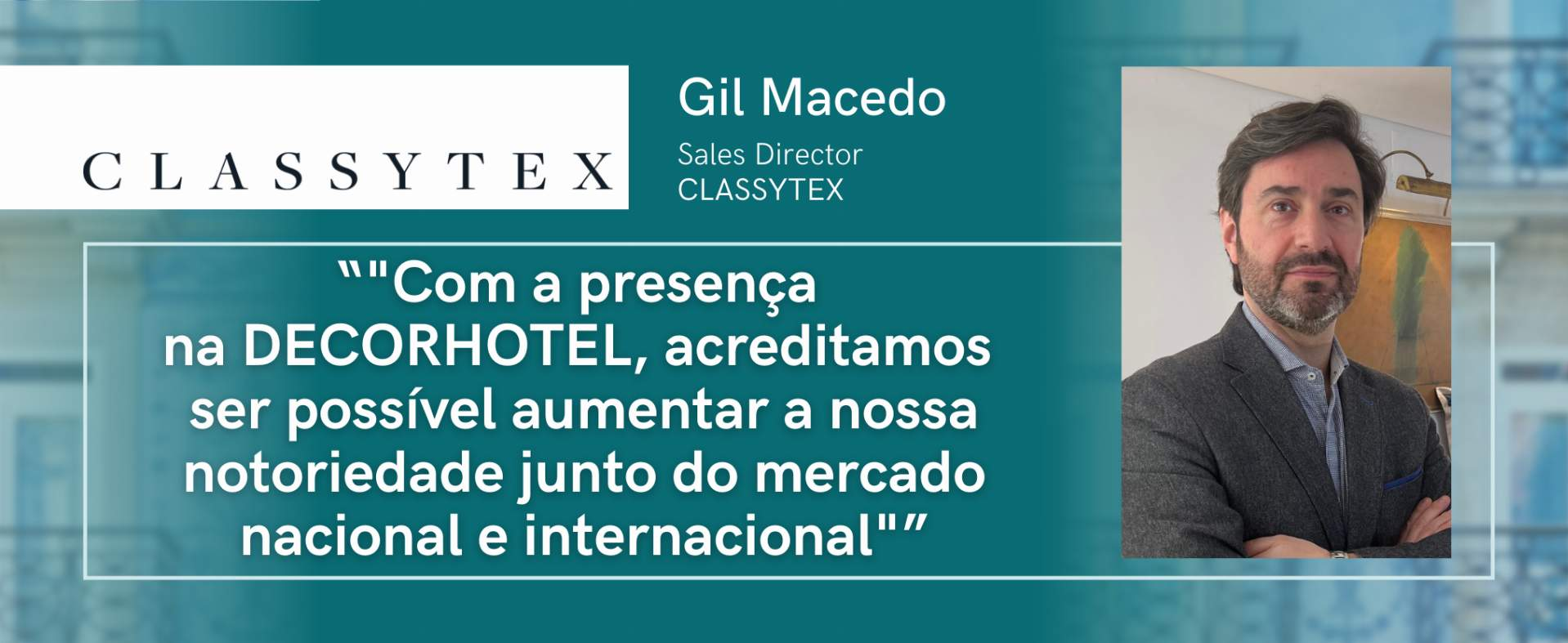 CLASSYTEX: "With our presence at DECORHOTEL, we believe it is possible to increase our awareness in the national and international market".
After the success at last year's edition in Lisbon, CLASSYTEX has decided to again exhibit at the fair's new edition. "This will be the second consecutive participation. As this is the only fair to be held in Portugal exclusively dedicated to the hospitality sector and related areas, the relationship with the public of this great event is highly important for our company", explained Gil Macedo, Sales Director.
---
What are the company's goals with its presence in the event?
As Portuguese home textile manufacturers, with a heritage of 3 generations developing the textile business (and with all the experience and wisdom of our Finera® brand, which was founded in 1989, and in the international market for over 30 years); we have been increasingly developing the aspect of specific products for hospitality within the company, this being already the internal sector of greatest growth.
We have always had a positioning above the line, presenting value-added solutions to our customers, regardless of whether their preferences are for a more traditional approach, or for seeking more modern solutions through digital printing on different types of canvas.
Thus, our solid experience and reference in the world market, as manufacturers of home textiles products with high quality standards and refined design, has been marking the difference of CLASSYTEX as a supplier of quality and competitive solutions, clearly affirmed by the prestigious customers we have been winning over.
This is where our goals with this presence come from: to increase the notoriety of our company and products with the customers, to get their opinions / evaluations, which will serve as a guideline for the development of future collections and, of course, contribute to their loyalty.
What are the products that will be highlighted during the exhibition?
Our main products in the show will be bed linen (sets of sheets, comforter covers, and pillow cases); and bathroom linen (towels, rugs, bathrobes, and towels for spas), also presenting coordinated solutions that allow for coherence and harmony in product design.
As this is a very contract and private label project oriented market, we have also become specialized in producing state-of-the-art products for our hospitality customers' own brands, based on their directives and wishes.
For more information, visit our website www.classytex.pt