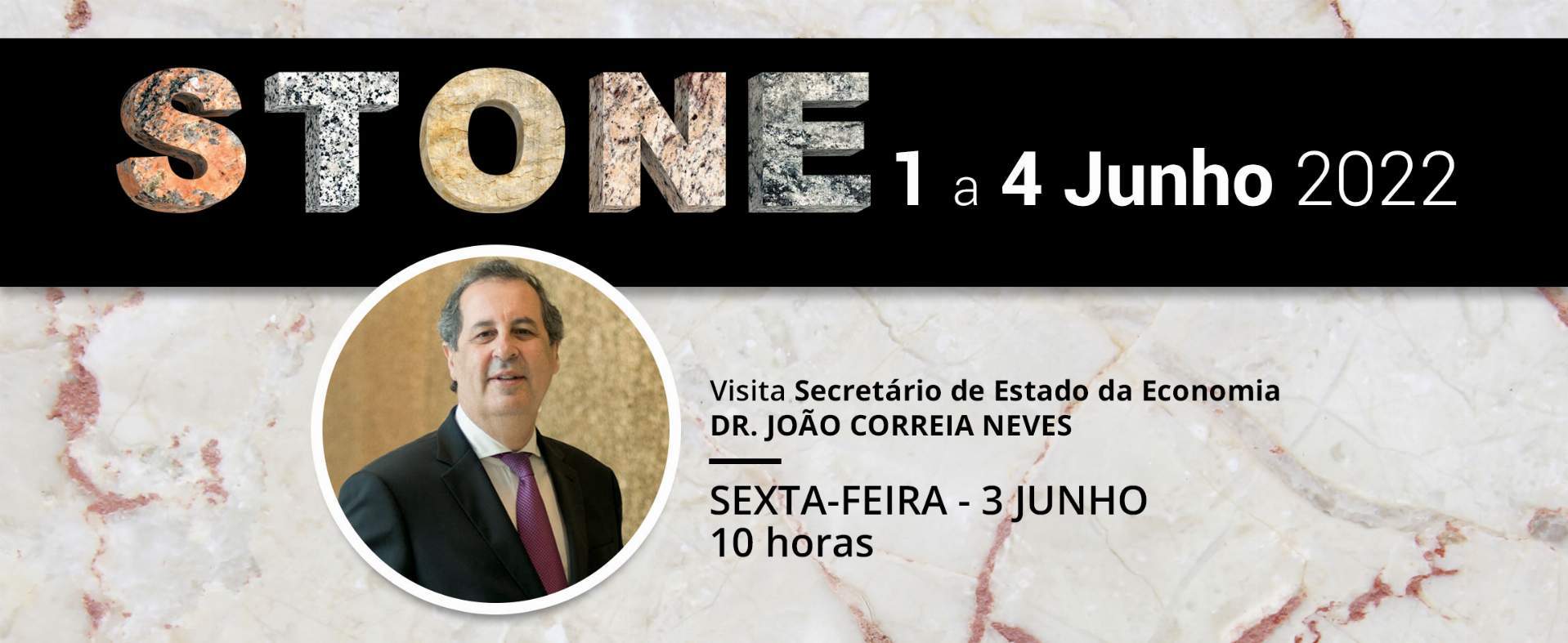 State Secretary of Economy confirms visit to the reference fair of the stone sector
Dr. João Neves' presence is scheduled for June 3rd. STONE takes place between June 1 and 4 at Exposalão, in Batalha.

---
The Secretary of State for the Economy, Dr. João Neves, will attend STONE, taking place from June 1 to 4, at the Exposalão Exhibition Center in Batalha.
The Government member's participation is confirmed for the third day of the event, June 3rd, at 10am. After his arrival, Dr. João Neves will walk through the exhibition space, greeting participants and visitors.
Invited by ASSIMAGRA, the Secretary of State for Economy confirms his visit to the sector's reference fair, where he will be in direct contact with companies and professionals from the stone industry.
"An event of this dimension, located where the stone industry pulses stronger, with the presence of many of the agents that have made the success of the recent trajectory of the sector. This fair will be another great opportunity to share knowledge, promote synergies and give visibility to the sector. It will certainly be days to celebrate the growth trajectory and discuss the future challenges of our economy and the natural stone sector", said Dr. João Neves in an interview to STONE Magazine.
Immediately afterwards, the Secretary of State for the Economy will attend the ASSIMAGRA's Strategic Council Meeting, which will start at 11 am.
This edition of STONE has a diversified program, which proposes a pertinent debate on the current challenges of the sector and how to look to the future based on the innovations in progress.
You can check the event program HERE.